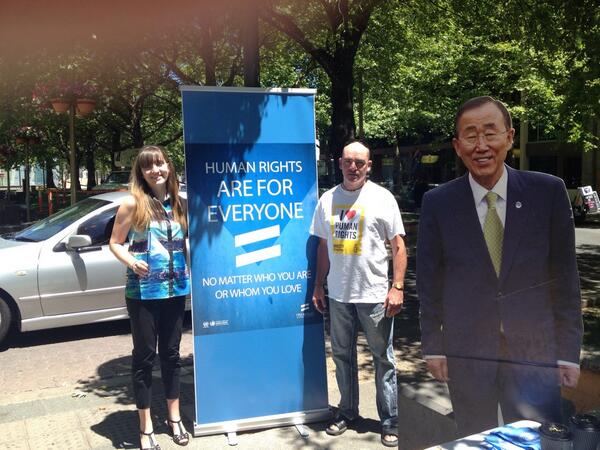 This Human Rights Day, 10 December UNIC Canberra went to the streets of the country's capital to discuss what human rights mean to Australians.
Holding an information stall in the centre of the city, UNIC Canberra discussed local human rights issues and how international law relates to Australian citizens.
A Middle-Eastern lute musician performed at the human rights fair which was held in partnership with the local action centre of Amnesty International, Australia.
Highlighting the Office of the High Commissioner for Human Rights Free and Equal Campaign, UNIC Canberra discussed LGBT rights and the fact that "human rights are for everyone, no matter who you are or whom you love".
UNIC Canberra also promoted the twentieth anniversary of the Vienna Declaration and the positive outcomes from its existence.