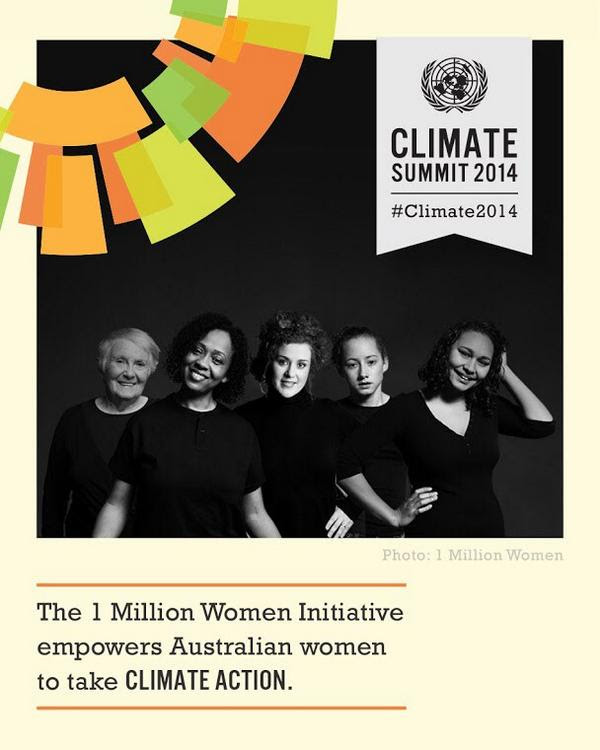 In Australia, women are building a movement to take action on climate change in their households, workplaces and communities.
The organization 1 Million Women has a simple goal with a big impact: get one million women to pledge to take small steps in their daily lives that save energy, reduce waste, cut pollution and lead change.
The 1 Million Women Initiative will be highlighted in the UNFCCC Momentum for Change's new documentary, "Climate Heroes: Stories of Change". The documentary is narrated by actor and UNEP Goodwill Ambassador Ian Somerhalder, who takes the viewer on a trip around the world to see people taking action on climate change.
Momentum for Change is an initiative spearheaded by the UN Climate Change secretariat to shine a light on the enormous groundswell of activities underway across the globe that are moving the world toward a highly resilient, low-carbon future. Momentum for Change recognizes innovative and transformative solutions that address both climate change and wider economic, social and environmental challenges.
They call these solutions Lighthouse Activities. They're some of the most practical, scalable and replicable examples of what people, businesses, governments and industries are doing to tackle climate change.