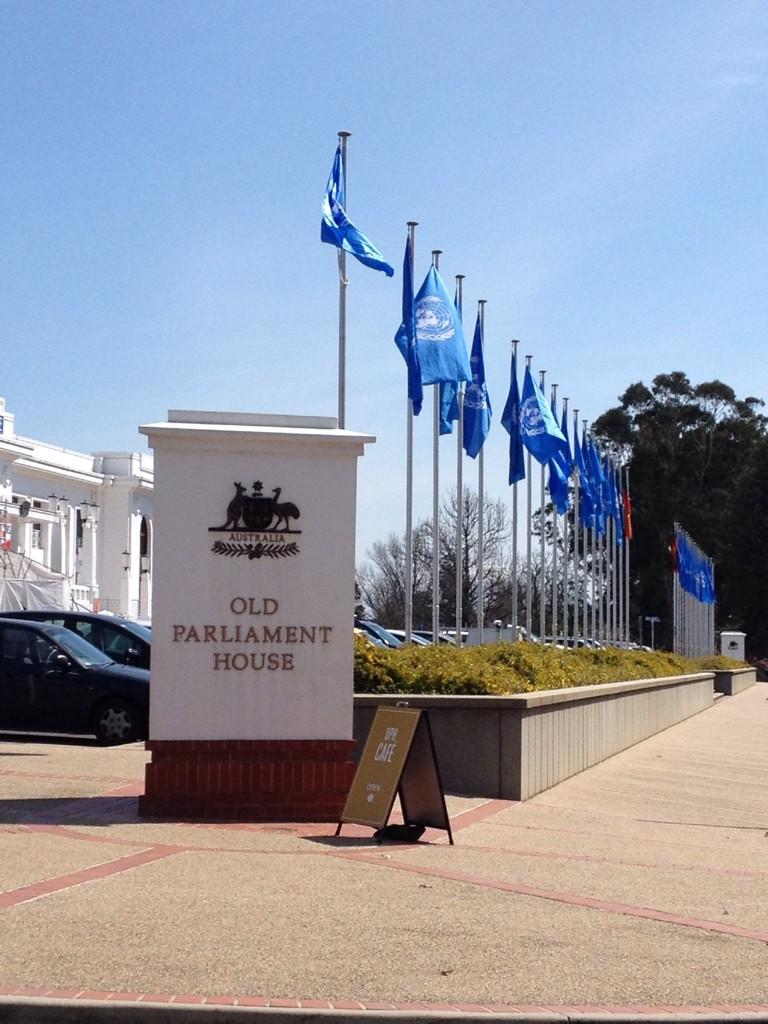 United Nations flags flew outside the Museum of Australian Democracy at Old Parliament House in Canberra to mark the International Day of Democracy on the 15th of September.
This year's theme, "Engaging Young People on Democracy", was at the centre of UNIC Canberra's partnership with the national institution to mark the International Day through social media and education programs.
The UN video, Democracy: Make Your Voice Heard was shown at the museum and visitors were encouraged to post about their participation in democracy and why democracy is important to them on social media with the #DemocracyDay hashtag.
Primary school groups participated in an education program in which they learnt about democracy and the importance of children's voices and rights.
The visiting 300 students also had the opportunity to look inside a UNICEF 'School in a Box', an important part of the UN agency's standard response to emergencies around the world that consists of supplies and materials to ensure the continuation of children's education by the first 72 hours of an emergency.
UNIC Canberra has partnered with the Museum of Australian Democracy for the past four years to mark the International Day, on which the national institution offers free entry to visitors.